Why your injured muscle won't heal & your rehab exercises don't help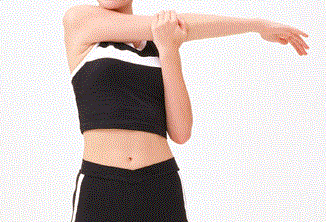 Too often, injuries just don't seems to get better. For a lot of people, the pain subsides for a while, then comes back with a vengeance like a bad movie sequel. The injured muscle in your back that just won't heal no matter who you see. Your dodgy rotator cuff injury that still hurts even though you diligently perform your shoulder rehab exercises every day.
Does any of this sound like you? If so, then this is the article for you.
This article is aimed at people who have already sought help from a therapist. If you haven't already found someone, please see here for tips on finding the right manual therapist for you. You may also want to check out this article for tips on getting the most from treatment.
If your rehab exercises aren't helping…
Firstly, are you actually doing them?
The biggest complain I hear from therapists is that patients don't do their exercises/stretches often enough (or when they are supposed to do them). At the risk of stating the obvious… if it's not got better on it's own by now… it not going too!
Like your mother said "Do what your told!".
How long is too long?
It can take tens of thousands of repetitions performing a movement correctly before your body realises that it's supposed to do it that way. Give it some time. If however, after a couple of months you have not felt  any improvement at all, something is wrong. Read on…
Going 'hell for leather'.
Sometimes you can do too much of a good thing. If you are battering your injured muscle to the point of exhaustion it won't heal properly. Listen to your body and work within a pain free range of motion, unless told otherwise by your therapist.
CAN you do your rehab exercises correctly?
Do you actually have the mobility in your joints or flexibility in your muscles needed to perform your exercises correctly? There is no point performing shoulder extension exercises if you don't physically have any extension available in your shoulder joint. All that will happen is that you will compensate by using other muscles and thus make your problem worse.
Ask your therapist to check you have the range of motion needed to perform the exercise properly. If you don't, work on restoring your mobility first, then start the rehab exercises.
ARE you doing your rehab exercises correctly?
Even if you have the mobility/flexibility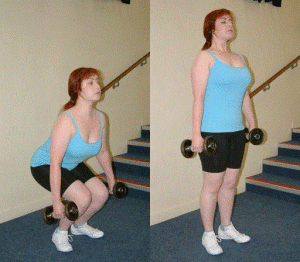 you need, it doesn't mean you are able to perform your rehab exercises correctly. Good technique and correct motor control are vital when it comes to all exercises and stretches.
Waving resistance bands and dumbbells  around like a cheerleader with pom pons isn't going to help your injured muscle heal. In all likelihood, performing an exercise incorrectly will just reinforce the faulty movement patterns that lead to your injury in the first place
By the same token, performing a stretch in a bad position or without bracing your core (see here), means you probably won't stretch what you were aiming for.
Check your exercise and stretching technique every time you see your therapist.
 Always make sure you are starting in the correct stable position and finishing there too.
Check the movement is occurring in correct place and that you can feel it happening.
It's not about strength, it's about control. Only increase resistance levels if you can execute the movement with correct form. By the same token, you do need enough resistance for your body to take it seriously.
Are your rehab exercises & stretches crap?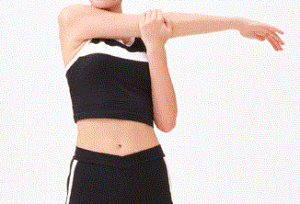 Physical therapists, chiropractors and osteopath's area of expertise is identifying and treating injuries, not necessarly teaching exercises. Like every profession, there are some who really know their stuff and some who try to get by using the basics.
If your therapist just hands you a generic sheet of exercises & stretches (like these) without showing you how to do them, alarm bells should ring.
If after several months your problem isn't improving, it may be worth seeking the help of another therapist.
Other reasons your injured muscle won't heal
Don't use ice!
Controversial I know, I may write a more
thorough article on this soon. Yes, icing your injured muscle will reduce inflammation and temporarily numb pain. In my opinion, it won't do anything to help your injury repair itself.
Icing will actually slow your healing down leading to the formation of more scar tissue. Your muscles will just tighten up and shut down. Your blood vessels will also contract which will reduce blood flow and slow down recovery.
If you have to do something to ease pain, try a hot water bottle. I have always found it tends to work better at alleviating pain anyway.
Stay hydrated!
Around 70% of the human body is water.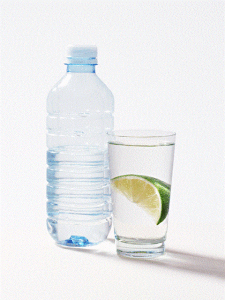 Without adequate fluid intake your body has no way of transporting waste products and rebuilding your injured muscle. You should always aim for 1ml of water for every calorie you ingest (more if its hot or you are exercising).
Therefore a daily base level should be around:
1.5+ litres for woman
2+ litres for men
Something else is wrong!
To often, we fixate on the injured muscle or structures around it and miss the bigger picture.  Maybe your injured muscle won't heal because you have a problem elsewhere.
"It is like a finger pointing away to the moon…. Don't concentrate on the finger or you will miss all that heavenly glory" – Bruce Lee (Owner of a short leg)
The human body is like an incredibly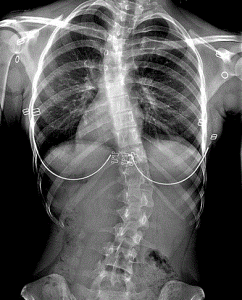 complex 3D house of cards. Twist, bend or remove one card and the whole structure is affected. Something as simple as a flattened arch in your foot can actually cause problems with your neck.
Does this sound far fetched? It's more common than you think. I see people with problems like this on a daily basis!
Some of these postural deviations can be congenital (you were born with them) and may even be the real reason you got injured in the first place.
True leg length discrepancies, tibial torsion, femoral retroversion, scoliosis, a hammer toe, the list is endless and well out side the scope of this article. What's my advice?
Ask questions!
Your therapist spends a limited amount of time with you and it's impossible for them to pick up on everything. Just ask them 'Could I have a problem elsewhere in my body that is stopping my injury healing?". Just planting that seed in your therapists head may lead to the real solution to your problem.
You're still damaging it!
This is without a doubt, the most overlooked reason that injuries occur, re-occur and don't get better. The chances are, something you are doing every single day is preventing your injured muscle from healing.
Long periods of time spent in unnatural static positions causes muscular dysfunction. Muscles on one side of a joint will lengthen and the muscles on the opposing side will shorten. The real problem is that they lengthen and shorten in an unloaded state (they are not having to work). Our muscles simply adapt to this static position and eventually learn that this is normal. Muscle tissue actually changes on a cellular level and often neurologically shuts down.
This article will go on for ever if I get started on this so I am going to cut to the chase. Think about the positions you sleep and sit in every day. Think about the way you stand and the movements you perform as a part of your everyday life. Are you spending long periods of time sitting in a position that damages your injured hip.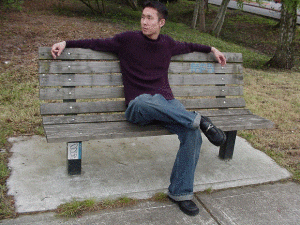 If you spend hours every day in a bad postural position, no amount of exercise or stretching is going to fix you. You need to identify your bad habits, correct them and then re-educate your body.
Again, talk to your therapist. Ask if a bad habit could be slowing down your healing.
If you think this article could be useful to someone you know, please help spread the word and share it.